Bracelets
Beaded Bracelets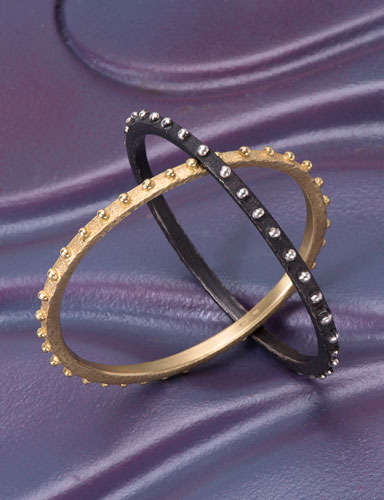 As hip in 300 B.C. as they are today, the Beaded Bracelets are substantial enough to stand alone but look devilishly good with an arm full of other bangles.
Available in 18kt gold and oxidized sterling silver.
B211 Beaded Bracelet 18kt Gold
B211S Beaded Bracelet Sterling Silver
Hand made of high karat gold in Santa Fe, New Mexico
Please Contact us for more information.

Due to the fluctuating price of gold, prices may change without notice.