Artists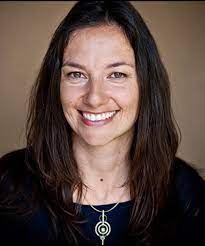 Robin Waynee
Internationally recognized award-winning jeweler Robin Waynee learned at an early age how creativity and hard work can lead to fulfillment. A member of the Saginaw Chippewa Tribe, Robin was born and raised in Mio, Michigan along with six siblings, and worked with her family in a variety of creative fields including jewelry, photography, custom furniture, and painting. Her first exposure to jewelry-making was presented by her father, sculptor/jeweler Robert Lone Eagle Waynee, from whom she picked up some essential skills. Always eager to learn and to lend a hand, Robin would take on any project, from sweeping out a garage to sanding furniture.
Robin entered and won her first design competition in 2007 at the Southwest Indian Market (SWAIA) in Santa Fe, NM. She has since won numerous awards not only at SWAIA and the Heard Museum in Phoenix, AZ, but also internationally. In 2010 Robin entered her first large-scale award competition, the Saul Bell Design Awards, which is recognized by top designers around the world as the most prestigious international jewelry competition. She was awarded First Place in the silver category. Inspired, she entered Saul Bell again in 2011 and achieved First Place in the gold category. Entering once again 2012, Robin achieved an unprecedented third win in a row (the only jeweler to ever achieve this), with the Grand Prize for her stunning bracelet, "Corona and Halo."
In 2014 she won the Niche Award, which celebrates excellence in North American fine craft. She also received two separate MJSA Vision Awards. She was once again a Niche Awards finalist in 2015.
Robin currently works in her studio in Santa Fe and is married to her former mentor, Ryan Roberts. They have two boys, Aidan and Logan, who are already becoming jewelers themselves.

click thumbnail for larger view
Hand made of high karat gold in Santa Fe, New Mexico
Please Contact us for more information.

Due to the fluctuating price of gold, prices may change without notice.