Rings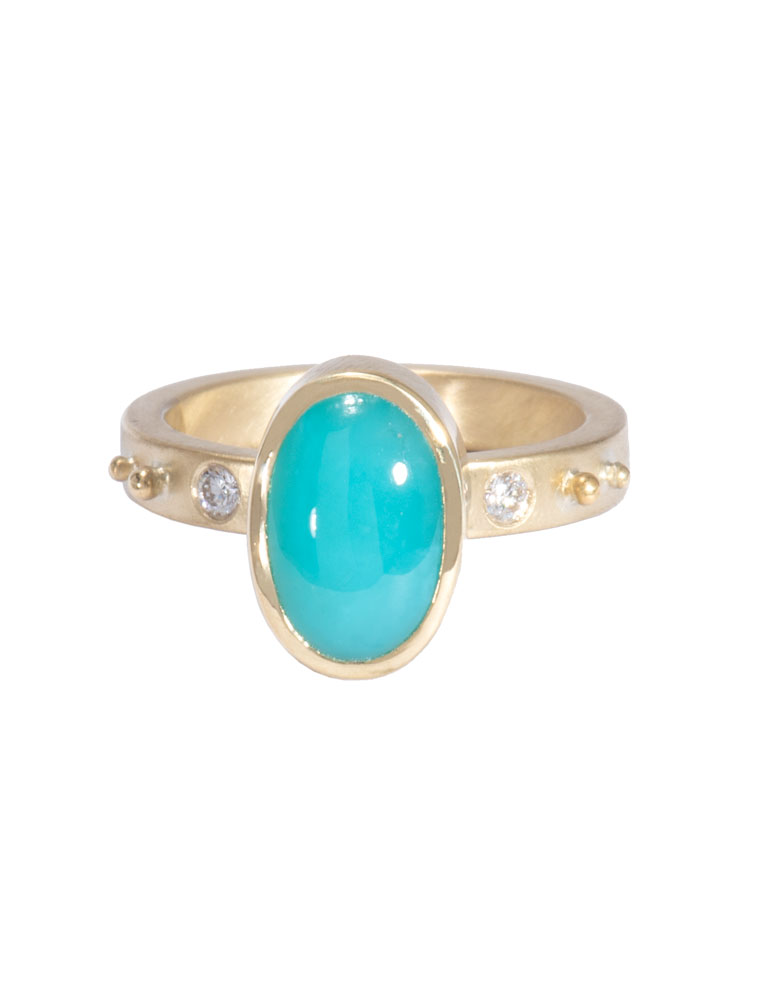 Beaded Gem Silica Ring
Hey Gem Silica 2.38 cts....what makes you so sublime? Is it your rare bluish green glow...or your unparalleled color saturation? We've created a throne for you in 18kt gold, attended by glistening diamonds .08 ctw. and tiny gold beads. Although we will miss gazing at you, we must send you out into the world on a mission to delight and inspire. By the way, if you need traveling companions, there are plenty of stackers ready to volunteer...bon voyage!
Beaded Gem Silica Ring (RC633)
Hand made of high karat gold in Santa Fe, New Mexico
Please Contact us for more information.

Due to the fluctuating price of gold, prices may change without notice.