Rings
Tivoli Gardens Stack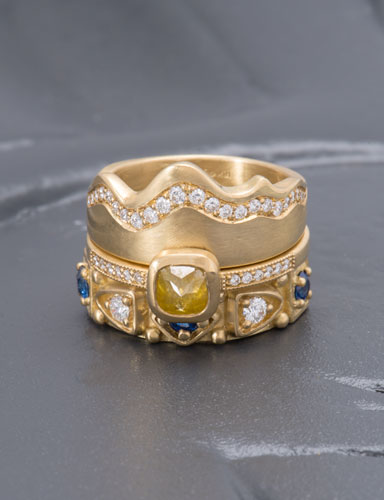 Pleasure and beauty and fun come together in this whimsical stack.
From top:
R1063 18kt Gold Diamond Low Tide Ring $2300
RC504 18kt Gold Yellow and White Diamond Be Mine Ring $2055
R1211 18kt Gold Sapphire and Diamond Guinevere Band $2100
R1063stack Tivoli Gardens Stack
Hand made of high karat gold in Santa Fe, New Mexico
Please Contact us for more information.

Due to the fluctuating price of gold, prices may change without notice.