Artists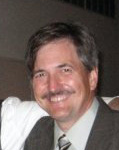 Keith Berge
The Golden Eye has had the privilege of representing artist Keith Berge for many years. His attention to detail and design are highly regarded in the world of goldsmithing.
"The primary influences in my work arise from a lifelong fascination with history and a desire to better understand the technical and artistic motivations and challenges of the past. As such, the majority of my work is an effort to pay tribute to the amazingly talented ancient craftsmen drawing heavily on Minoan, Sumerian, Etruscan, Greek, and Roman influences. Humans have adorned themselves with jewelry for at least 30,000 years but the introduction of metals into jewelry is relatively recent, only becoming widespread in the past 7000 years. Sadly, many of the techniques used by the ancients to create their masterpieces have been lost due to rapid advances in technology and the ability to inexpensively mass produce items. It is my goal to keep the old ways alive, recreating by hand, often painstakingly, pieces that are similar or identical to the pieces made thousands of years ago. Although the tools I use are better than those of the Bronze Age Etruscan craftsman, the challenges are comparable. My medium of choice is high karat gold because it imparts a soft, rich luster to my pieces, providing a look suggestive of an ancient and regal past.
In addition to my goldsmithing, I have a 'day job' as an anesthesiologist at the Mayo Clinic. While I love this career with the academic and social outlets it provides, the greatest joy of my day comes when I can sit at my workbench to recreate the wonders of the ancient past."

click thumbnail for larger view
Hand made of high karat gold in Santa Fe, New Mexico
Please Contact us for more information.

Due to the fluctuating price of gold, prices may change without notice.