Jewelry Care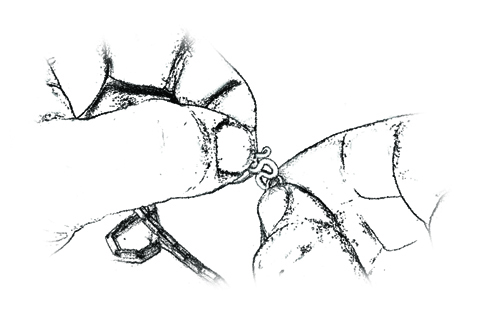 Adjusting"W" Clasps
The "W" clasp on your chain or necklace is a classic design, used for thousands of years as a closure. It can also be used as a "hanger" for a pendant. The W is made of 24kt gold and is very flexible.
To open the clasp, push one "wing" of the W forward. Do not pull out laterally. To insure a secure closure, push the wing back to center, and align with the center loop.
After many uses you may find your clasp becoming stiff. This can easily be remedied by having it annealed, a process where the gold is heated and cooled, making the piece soft and flexible once again. Any reputable jeweler can do this for you. If you would like us to do it, please allow 1-3 days for completion.
See our video tutorial

click thumbnail for larger view
Hand made of high karat gold in Santa Fe, New Mexico
Please Contact us for more information.

Due to the fluctuating price of gold, prices may change without notice.