Jewelry Care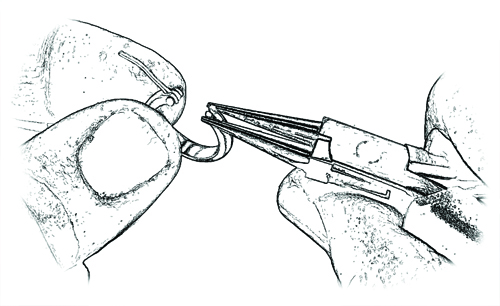 Behind the Ear Latching Hoop
On rare occasions, the catches on our hoops loosen over time. To be sure that your hoops are on securely, listen for a click as you close them. If they do not click firmly, the catches need to be tightened and the hoops should not be worn until adjusted. You are welcome to bring them into our shop for a free adjustment, although this can be done by any jeweler, or yourself (if you must), with a pair of smooth, round needle nose pliers. Squeeze the catch together very gently; you will barely see the catch move. Check the fit of the post and continue until the earrings are clicking soundly again.

click thumbnail for larger view
Hand made of high karat gold in Santa Fe, New Mexico
Please Contact us for more information.

Due to the fluctuating price of gold, prices may change without notice.